There are two very distinct opinions I have on this entire story regarding Yasmani Grandal's suspension. They dovetail nicely but it is important that both be given equal time so as to avoid in confusion about what I'm saying. So, let's break this down in two sections. First, regarding Grandal himself.
Part I
I like Yasmani Grandal. What's not to like? The mohawk. The energy. The power from both sides of the plate. Aw, the power. You cannot help but now question, even if its only a slight question, as to whether or not what we saw in 2012 was real. In 60 games, he hit .297 with 8 HRs and 36 RBI. A WAR of 2.6. Again, in only 60 games. More importantly, he was a marked improvement from the minimal production the Padres were receiving from behind the plate.
But now, we wonder. He tested positive for testosterone. I'm not a doctor, but from a layman's understanding testosterone helps build muscles in athletes. As this article from the
New York Times from 2006 points out
, "Steroids are not going to take someone without athletic ability and turn them into a star athlete, or teach you how to swing a bat and connect with the ball, but if you have a certain athletic presence, testosterone could take you to the next level."
This begs the question as to whether or not the 2012 half season of Yasmani Grandal was in fact a bill of goods. We won't know the answer to that for some time. The most damning evidence in any of these cases is a marked drop-off in performance (conversely, what helps Braun in the public mind, at least somewhat, is that he reproduced at the same level in 2012).
More importantly however is how long this has been on going. Experts seem split on the short-term effects of testosterone. But the long-term effects are clear. Was Grandal using as a 1st round draft pick in 2010? Was he using when the Padres traded away their ace pitcher to bring him (among others) to San Diego? If it turns out that the Padres gave up Mat Latos for a player who's prospects are now built on a foundation with a very serious crack, then he will not only have cheated himself and his competitors but the franchise that has pegged him as a cornerstone of a talent-filled youth movement.
One final thought on Grandal. Regardless of what comes out of all this and regardless of what you are about to read next, this is an incredibly selfish thing for Grandal to do. Whether PEDs should be illegal in sports or not (more on that in a moment) is irrelevant for now. Because they are illegal in MLB. And Grandal knew it. And did it anyway. He now takes his tremendous talent off the field for 50 games, and has hurt his teams chances at being competitive. Simply put, this was selfish.
Part II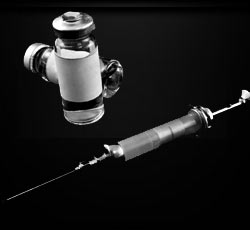 In law school I went to a sports law symposium once where the keynote speaker was David Cornwell, former Assistant General Counsel for the NFL and former attorney for Shawne Merriman during his PED issue. He made the argument that perhaps instead of pushing PEDs into dark rooms and alleyways (hyperbole obviously) that they should be made legal in sports.
Before we continue I think it's important to make the following statement. In absolutely no way do I condone abusing any drug, legal or illegal. From a health perspective, it is clear the damage that abusing drugs whether it's steroids, cocaine or alcohol is a very real danger to one's health. In no way should it be condoned.
But this isn't an argument about the health risk. If players are made aware of the risk and choose to take those risk nevertheless, so be it. This is about the "Performance Enhancing" aspect of this. Because that's why these suspensions are so serious. Professional sports leagues don't care that much about player safety. Not as much as they care about compelling sport and profit.
So if we view this problem from a perspective of "performance enhancing" then I think the question is fair. Why aren't they legal? Through time we have allowed people to ingest, in some form, any number of things to help aid one's performance. Most people begin their morning with coffee. A caffeine boost to get your day started. Caffeine is nothing more than a chemical being ingested to "enhance" your "performance." Test takers take medication to help them concentrate. Sleeping pills, pain relievers, and even prescribed steroids are all used to help every day people get through the day.
So where do we draw the line? Obviously I'm not suggesting that caffeine is in the same ballpark as a steroid. Only using an obvious exaggeration to point out that this bright line we have drawn is a moving target.
If players were allowed to use PEDs then the primary reason that leagues make them illegal (unfair competitive advantage) ceases to exists. The science has caught up with the athletes. Legalizing it could lead to safer use amongst player, perhaps off-setting some health concerns. There is some evidence that these drugs in fact help players recuperate from injury, aiding in the healing process.
And if health is the concern, and at this point we all accept that some portion of athletes are using, does that not make it more unsafe for players who don't use?
I don't know the answer to many of these questions. But in a week where recreational marijuana was made legal in two states, I'm left wondering the same for PEDs. Perhaps legalizing it is the easiest way to get control of it.